The schedule of the Advanced Management Course (AMC) 2018 organized by ICMIF (International Cooperative and Mutual Insurance Federation) was decided as follows:
| | | |
| --- | --- | --- |
| Course | Period | Location |
| May AMC | Sunday 15 – Friday 18 May 2018 | Manchester, UK |
| Novemeber AMC | Sunday 4 – Friday 9 November 2018 | Singapore |
 Please see here for the outline of the course and the impressions of participants.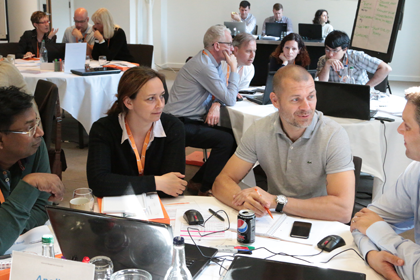 AOA will provide a scholarship equivalent to half of the AMC registration fee to selected applicants from AOA member organizations (limited to full / associate members) based on AOA's 2018 Activity Plan.
Please refer to the document separately sent from AOA to the relevant organizations concerning application requirements. The applicant need to be aware that the application requirements, the amount and the maximum number of the scholarship are different from last year.
The entry deadline is Tuesday, 20 February 2018.
For inquiries about AMC, please contact Mike Ashurst, ICMIF training manager (MikeA@icmif.org), and for inquiries on AOA scholarship, please contact the AOA Secretariat (intl-aoa@ja-kyosai.or.jp), respectively.