The Asia and Oceania Association of the ICMIF (AOA) is pleased to inform that it will organize a study group visit to Singapore in July 2019, following the visit to Sri Lanka in Novemeber 2017.  This is for directors, managers, and staff of member organizations. The outline of the study group visit is as follows:
1. Date
Wednesday, July 31 and Thursday, August 1, 2019
2. Place
Singapore
3. Member to visit
NTUC Income Insurance Co-operative Limited
NTUC Income is a trade-union-affiliated insurance cooperative that has always been a leader holding a large share in the Singaporean market.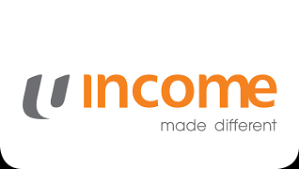 Singapore's insurance market became a target for foreign insurance companies as the country experienced economic growth, prompting NTUC Income to conclude that it needs not only to be evaluated based on the value of trust as it has been, but to also be strong and dynamic to match the times. Through "the Cultural Revolution" (1,500 days starting in August 2007) – a reform meant to improve the quality of the organization while maintaining a balance between the principles of a traditional trade union and the essential qualities of an insurance company – NTUC Income changed its corporate culture from one that became more inward-looking as the organization grew into a more professional organization.
The organization was reformed further by conducting in rapid succession "the Orange Revolution" (1,500 days from September 2011), which aimed to differentiate the Cooperative from others by rebranding products to cast off the old brand image and appeal to young consumers.
"The Digital Revolution" currently underway is meant to allow the Cooperative to keep pace with the changing actions of consumers by introducing various technologies in products and services, while implementing new ideas by working with such young companies as start-ups.
4. Content of visit:
a. Presentation about "Organization Change and Digital Innovation" of NTUC Income
b. Visits to the following places:
i.   One of the branches
ii.  Contact Center
iii. Orange Force
iv. Motor Service Center
v.  Digital Transformation Office
5. Registration
For more details including a registration form, we will inform you later.  It is likely to be in February 2019.