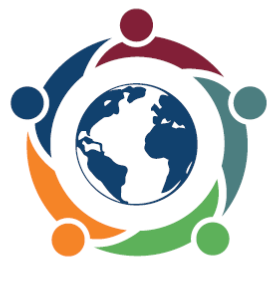 Six years have past since the launch of the ICMIF 5-5-5 Strategy in June 2016 which aims to expand the reach of mutual microinsurance in five countries (India, the Philippines, Kenya, Colombia, and Sri Lanka) through five-year country projects and reach a total of 5 million households. With two of the five-year country projects completed reaching 3 million households, we are now pleased to announce AOA/ICMIF Mutual Microinsurance Webinar for the title of "Achievements and lessons of ICMIF 5-5-5 Strategy -Report from the members in the Philippines and India-" as follows.
The webinar, jointly hosted by the AOA and ICMIF, will look at how The ICMIF Foundation has succeeded in making a huge impact on the ground when other microinsurance programs have struggled.  Dr Alip, Founder and first Chairman of The Foundation will provide some valuable insight into the realities of microinsurance, the vision behind The 5-5-5 strategy and opportunities for the future. This will be followed by presentations from two project partners, RIMANSI in The Philippines and The DHAN Foundation in India, who will share the challenges and achievements in implementing their respective programs and the impact it has had on people's lives and livelihoods.
Date/Time
29/June/2022(Wed) 14:00-15:30(JST)
Presenters
– Dr. Aris Alip, Vice Chair of ICMIF/Founder and Chairman of CARD MRI/Ramon Magsaysay Awardee(Asia's premier prize and higheset honor, which is bestowed on outstanding people and organizations whose selfless services offer their societies)(The Philippines)
– Jun Jay E. Perez, Executive Director, RIMANSI(The Philippines)
– Ahila Devi, CEO, DHAN Foundation(India)
Platform
Zoom Webinar
Simultaneous Interpretation
Simultaneous interpretation will be conducted between English and Japanese.
Registration for participation
Please register for participation by 22/June(Wed) at the URL below. A Zoom invitation will be sent by email around 3 days before the webinar.
https://pro.form-mailer.jp/fms/5a6caa9d218237
Others
– The document regarding presenters(with photo), agenda, presentation outline, and attention about Zoom is here.
– This event is for the ICMIF members only.
– After the webinar an email about a link of a recorded video is planned to be sent to the registered email address for persons who cannot attend on live and/or want to view repeatedly.
Please contact to Tsutomu Matsubara of the AOA Secretariat(secretariat@icmifasiaoceania.coop +81-3-5215-9108) if any questions arise.