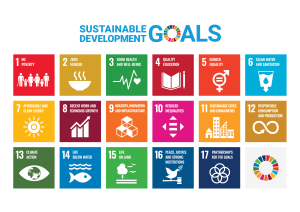 The theme/topic of this 5th webinar is "Protecting & building resilience across Coastal communities in Asia Pacific ", which is related to SDGs Goal 2 (zero hunger), Goal 8 (Decent work and and economic growth), Goal 11 (Sustainable Cities and Communitie), Goal 13 ( Climate Action) and Goal 14 (Life Below Water).
In the webinar, Kyosuirren will explain the importance of preparing for a huge disaster by introducing "How to Protect Lives from Disasters" featured in the first issue of "Voice of Life", an booklet published by Kyosuirren to commemorate its 70th anniversary, in which fishermen who have experienced the Great East Japan Earthquake will tell fishermen how to protect their lives from disasters.
Asia Affinity, an ICMIF supporting member, MARI Ocean and Sea Green who are involved in acutual activities, will present an overview of the seaweed business as a livelihood design tool and a case study of their efforts to rebuild the global seaweed value chain and build a foundation to promote the growth of the seaweed aquaculture industry.
1. Date/Time
4/Aug/2022(Thu) 13:00(JST)
2.Presenters
・Shinsuke Ochi:General Manager,Genaral Planing Department、National Mutual Insurance Federation of Fishery Co-Operatives (Kyosuiren,Japan)
・Graham Clark:CEO、Asia Affinity(Hong Kong)
・Dodon Yamin:Managing Director、MARI Oceans(Indonesia)
・Fred Pukle Hobbs:COO、Sea Green(Singapore)
3. Platform
Zoom Webinar
4. Simultaneous Interpretation
Simultaneous interpretation will be held between English and Japanese.
5. Registration for participation
Please register for participation by 28/Juy(Thu) at the URL below. A Zoom invitation will be sent by email around 3 days before the webinar.
https://pro.form-mailer.jp/fms/5a6caa9d218237
6.Others
-Please find here regarding presenters, agenda, presentation outline, and attention about Zoom.
-This event is for the ICMIF members only.
-After the webinar an email about a link of a recorded video is planned to be sent to the registered email address for persons who cannot attend on live and/or want to view repeatedly.
Please contact to Yasushi Yamasato or Hiroko Kowada of the AOA Secretariat (secretariat@icmifasiaoceania.coop +81-3-5215-9108) if any questions arise.