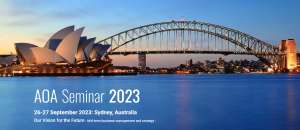 Dear AOA members,
I hope this email finds you all well.
Three years have passed since the outbreak of COVID-19, and the disease has finally been subsiding. We are returning to normal life, such as traveling abroad freely and resuming events held in various parts of the world.
Under these circumstances, the AOA Seminar is scheduled to take place in Sydney, Australia at the end of September this year as we made an announcement at the Extraordinary General Meeting held in Rome in October last year. In addition, a webinar related to this seminar is planned to be held in June or July. We are pleased to announce that we have opened a dedicated website to the AOA seminar which describes detailed information including agenda, application, and so on. As there are some TBDs for the site, we will take updates from time to time. Please take a look at it.
【Dedicated website to the AOA seminar】
https://www.icmifasiaoceania.coop/seminar/index.php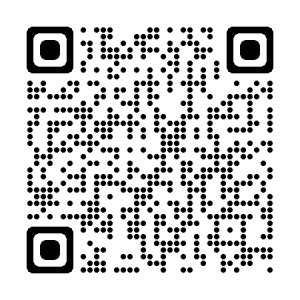 This AOA Seminar will be an event since the last seminar held in Hong Kong in December 2018.
The theme is Our Vision for the Future – Mid-term business management and strategy and are planning to set a specific agenda for each session based on the questionnaire members kindly provided us in advance. By sharing matters of interests among the members with each other through speeches and panels, we hope that the members will deepen their understanding of the backgrounds, plans, and impediments of the strategies, and find some hints for their business operations.  We are also organizing a program for young leaders in order for people of non-executives and non-senior managers to participate.
Rob Wesseling of ICMIF Chair and Shaun Tarbuck of ICMIF CEO have also expressed their intention to participate and we are considering to set up a special session for ICMIF. We believe that this will be a good opportunity to hear directly about the current and future activities of the ICMIF.
We look forward to many people joining the AOA seminar.
We have also enhanced the AOA website in the past year. AOA News search function has been improved and past activities' records and recorded data have been stored.
Please refer to here for details.
Finally, the following is current staff members of the AOA Secretariat with a newly additional member of Shoji Osaka from April this year. We will continue to listen to the voices of our members, share information among the members, and do our best for the members.
We would like to reflect members' opinions in our activities. Please feel free to contact us at any time.
[AOA Secretariat]
Hiroko Kowada, Executive Secretary
Tsutomu Matsubara: Deputy Executive Secretary, Seminar, Board Meeting
Yasushi Yamasato: Public Relation and Membership Service, Event (Webinar)
Shoji Osaka: Event (Webinar, Seminar), Membership Service
Tatsuya Matsuura: Membership fee, Accounting, etc.
Miwa Furue: Clerical work related to Membership fee and Accounting