Upcoming ICMIF webinars: April and May 2019
ICMIF is pleased to announce more upcoming webinars, organised exclusively for the benefit of ICMIF members.
These webinars will look at current strategic issues and the latest trends impacting the cooperative/mutual insurance sector. They bring thought leadership and showcase best practice from ICMIF member organisations and prominent industry experts.
To register for any of the webinars, please click the links below the description of the webinar. Recordings of each webinar will also be available for ICMIF members to watch after the date of the webinar (ICMIF members should still register for the relevant webinar as they will then be sent a link to view the recording immediately after the webinar has finished).

UPCOMING WEBINARS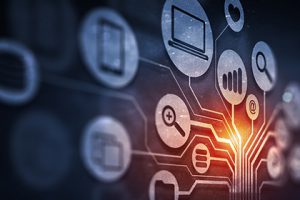 The Digital Mutual
Episode 2, The Co-operators (Canada) Date: 18 April 2019, 3pm BST (UK time)
In this series of bi-monthly webinars, various ICMIF members from around the world will showcase their digital strategy and journey in the pursuit of digital transformation. In these case studies, learn how leading mutual/cooperative insurers are harnessing the power of technologies to digitise their business and integrate digitalisation and innovation into their overall strategy, whilst maintaining their unique value proposition and member-driven focus. Hear examples of new technological capabilities, digital innovations and strategic partnerships in the digital ecosystem as they look to transform their business models and organisational culture to adapt for the increasingly digitalised world.
Click here to register for this webinar.*
Click here to view a recording of episode 1 (Seguros Unimed, Brazil)
*Attendees only need to register for one webinar and will be automatically registered for future webinars in this series.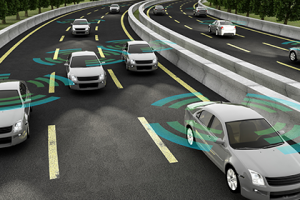 Are insurers ready for the new mobility ecosystem?
Date: 25 April 2019, 3pm BST (UK time)
As consumers move from personally owned and operated automobiles, we will see the evolution to a mobility system comprised of driverless vehicles and shared mobility platforms. As this transformation unfolds, insurers will need to change their approach to auto insurance products and services. In this webinar, Lorie Graham, Chief Risk Officer of American Agricultural (USA), will explore the future state of mobility and examines opportunities for mutual and cooperative insurers to create value for their customers
Click here to register for this webinar.


Innovation @ Mobiliar
Date: 23 May 2019, 3pm BST (UK time)
In this webinar, ICMIF member Swiss Mobiliar (Switzerland) will present the key milestones, adaptations and learnings from its current innovation strategy, which involves a dual transformation of digitizing the core business (the "mothership") whilst exploring new innovation initiatives ("speedboats"). It will include an overview of Mobiliar's different approaches for different innovation horizons and its process to identify, test and develop new (disruptive) business models outside of, but connected to, its core business. Mobiliar will also share examples of various digital innovations from their own internal ventures and how the company is exploring future opportunities through the external start-up ecosystem.
Click here to register for this webinar.

Creating value through embedding sustainability
Date: 29 May 2019, 3pm BST (UK time)
Embedding sustainability across an organisation requires commitment and innovation. The Co-operators (Canada) developed their first sustainability strategy just over a decade ago and in 2015, formally began to integrate and embed sustainability in their corporate strategy. Their journey to embed sustainability organisation-wide continues today and in this webinar, we explore the business impact of those efforts, discussing how the relationship between the financial and non-financial elements of the organisation has evolved, creating economic, social and environmental value for the organisation
Click here to register for this webinar.
For more information about these webinars or to suggest a future webinar topic, please contact
webinars@icmif.org or Ben Telfer, Vice-President, Business Intelligence, ICMIF.