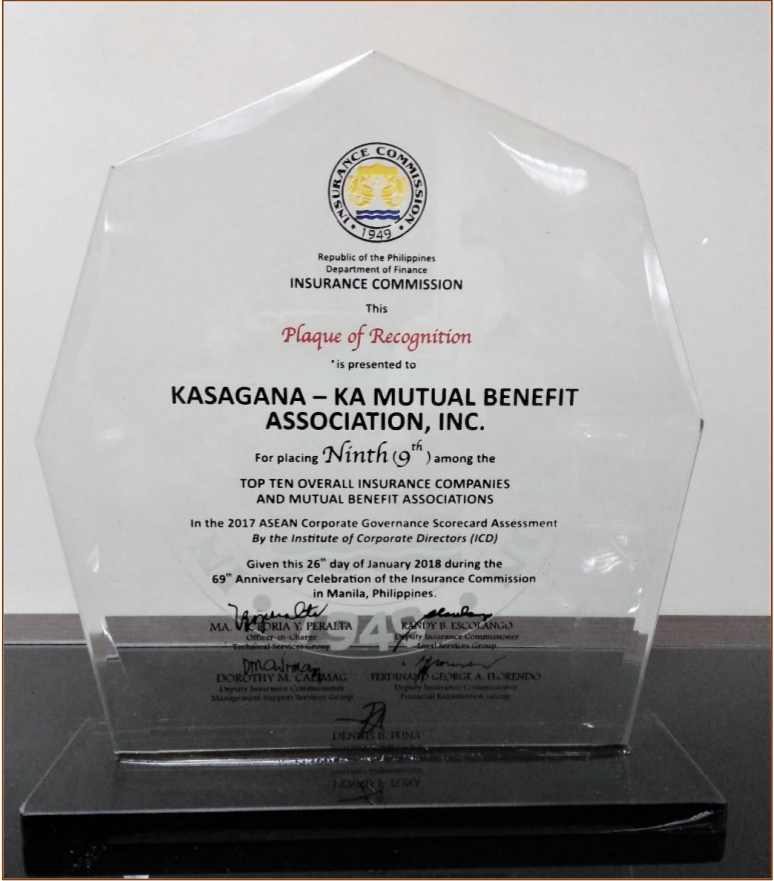 KASAGANA-KA Mutual Benefit Association, Inc (KMBA), a microinsurance organization and an AOA member based in Quezon City in the Philippines, presented a short video (below) during its 13th year anniversary and annual general meeting on May 31, 2019.
S. Reyes-Antiquera, General Manager of KMBA says, "We thought of showing something to the members that they can be proud of — they themselves tell their own stories with pride as a member of Kasagana-ka." She adds, "We also want our nanay-members (mothers) to feel even more proud that KMBA was awarded the 9th place among the top ten overall insurance companies and mutual benefits associations in the 2017 ASEAN Corporate Governance Scorecard Assessment undertaken by the Institute of Corporate Directors (ICD)."
KMBA has been consistently listed as one of the top performing MBAs in 2018.     
KMBA is now building KMBA Member's Center, a 5-storey building that is nearing its completion sometime in October of this year. This will serve as the Head office of Kasagana Synergising Organizations: Kasagana-ka Cooperative, Kasagana-ka Development Center, Kasagana Employee-Employer Provident Fund and more organizations to come in the near future.