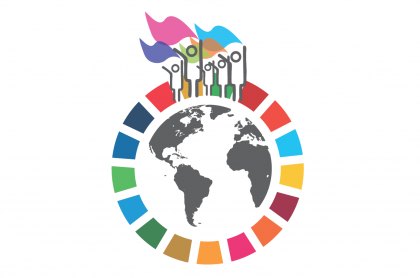 Insurance is critical to the delivery of the UN Sustainable Development Goals (SDGs) and many cooperative/mutual insurers have been leaders in contributing to environmental, social and economic sustainability.
Grupo Sancor Seguros is highly committed to the UN's 2030 Agenda and was one of the first companies in Argentina to look at how it could incorporate the SDGs through its corporate social responsibility (CSR) process.
In this webinar, Betina Azugna will share Sancor's approach to integrating the SDGs into the Group's strategic thinking and operations, forming part of its Sustainable Citizen programme that unifies the organisation's sustainability strategy. Betina will also share how, as a responsible, cooperative insurer, Sancor takes a leadership role in achieving the SDGs and works to deliver sustainable value that positively impact their customers, stakeholders and communities.
  Presenter:
Betina Azugna, Sustainability Manager, Grupo Sancor Seguros (Argentina)
To register for this webinar or for more information, please visit this page or contact webinars@icmif.org. This content is only available to ICMIF members.
Recordings will also be available for ICMIF members to watch after the date of the webinar. ICMIF members unable to join the live viewing of any webinar, but wish to watch the recording, should still register for the relevant webinar as they will then be sent a link to view the recording immediately after the webinar has finished.
For a list of upcoming and past ICMIF Webinars, please click here.
ICMIF website: https://www.icmif.org/webinars/integrating-the-sdgs-into-business-strategy/