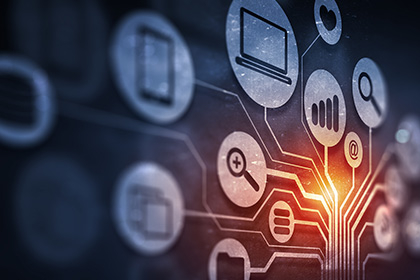 In this series of bi-monthly webinars, various ICMIF members from around the world will showcase their digital strategy and journey in the pursuit of digital transformation. In these case studies, learn how leading mutual/cooperative insurers are harnessing the power of technologies to digitise their business and integrate digitalisation and innovation into their overall strategy, whilst maintaining their unique value proposition and member-driven focus. Hear examples of new technological capabilities, digital innovations and strategic partnerships in the digital ecosystem as they look to transform their business models and organisational culture to adapt for the increasingly digitalised world.
Presenters:
Peter Tay, Chief Digital Officer, NTUC Income (Singapore)

Max Tiong, Head of Transformation, NTUC Income (Singapore)

To register for this webinar or for more information, please visit this page or contact webinars@icmif.org. This content is only available to ICMIF members.
Recordings will also be available for ICMIF members to watch after the date of the webinar. ICMIF members unable to join the live viewing of any webinar, but wish to watch the recording, should still register for the relevant webinar as they will then be sent a link to view the recording immediately after the webinar has finished.
For a list of upcoming and past ICMIF Webinars, please click here.
ICMIF website: https://www.icmif.org/webinars/upcoming-webinar-digital-income-customer-centric-innovations-with-digital-ecosystems/