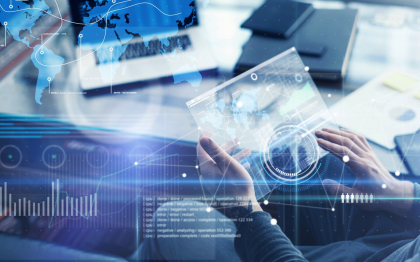 In this webinar, Dr Andrew Johnston, Global Head of Insurtech at Willis Re, will speak about the latest global state of InsurTech. His presentation will focus on investment trends, successful strategies for the adoption of technology and the continuous evolution of 'InsurTech' as we know it. Specifically, Andrew will also speak to the application of InsurTech and technology more broadly as it relates to mutual insurers, and share some of his knowledge and expertise with ICMIF members looking to innovate and/or develop their InsurTech strategy.
Presenters:
Andrew Johnston, Global Head of InsurTech, Willis Re (USA)
To register for this webinar or for more information, please visit this page or contact webinars@icmif.org. This content is only available to ICMIF members.
Recordings will also be available for ICMIF members to watch after the date of the webinar. ICMIF members unable to join the live viewing of any webinar, but wish to watch the recording, should still register for the relevant webinar as they will then be sent a link to view the recording immediately after the webinar has finished.
For a list of upcoming and past ICMIF Webinars, please click here.
ICMIF website: https://www.icmif.org/webinars/upcoming-webinar-leveraging-insurtech-the-pursuit-of-growth-and-resilience-through-technological-innovation/