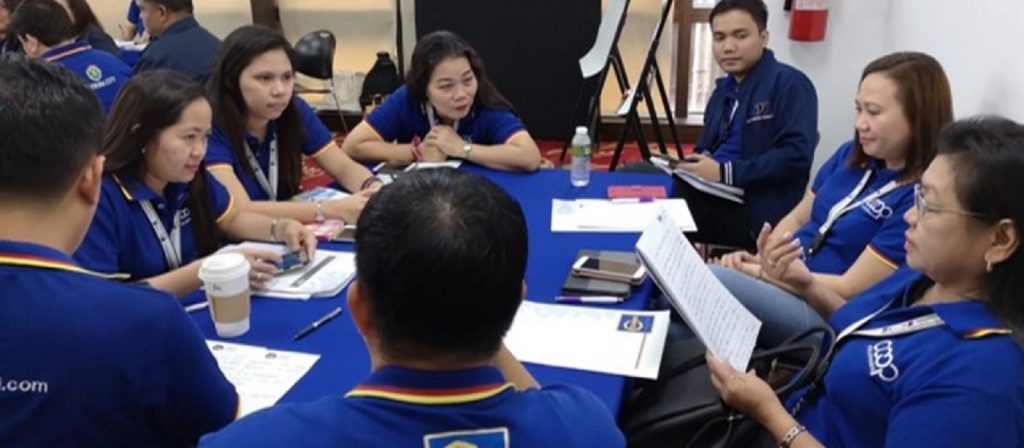 The 5th Cooperative Principle highlights the important role of education in cooperative development, sustainability and resiliency. The cooperative identity in general is unique as its clearly defines and represents the common aspirations of people who work together to meet their goals and to become resilient, sustainable and future-ready. Education has a big role to play in supporting this.
ICMIF member CLIMBS Life and General Insurance Cooperative in the Philippines, through its education arm, the CLIMBS Institute of Management (CIM, formerly CIFL), aims to strengthen the national cooperative movement through education, training and information. In this webinar, learn how the CIM delivers continuous learning and capability-building programmes to the CLIMBS team, its member-owners and other stakeholders and to address the evolving needs of cooperatives. Webinar attendees will also hear how, despite the unprecedented challenges brought on by the COVID-19 pandemic, CLIMBS continues to uphold the importance of education as it sees the benefits in the development of people, present and future leaders, and in building and strengthening organisational resilience.
Speakers:
Noel Raboy, President and CEO, CLIMBS (Philippines)
Donna Dizon, Vice-President, Administration and Corporate Planning, CLIMBS (Philippines) and Executive Director of CLIMBS Institute of Management
To register for this webinar or for more information, please visit this page or contact webinars@icmif.org. This content is only available to ICMIF members.
Recordings will also be available for ICMIF members to watch after the date of the webinar. ICMIF members unable to join the live viewing of any webinar, but wish to watch the recording, should still register for the relevant webinar as they will then be sent a link to view the recording immediately after the webinar has finished.
For a list of upcoming and past ICMIF Webinars, please click here.
ICMIF website: https://www.icmif.org/webinars/education-as-a-tool-for-cooperative-development-and-organisational-resilience/