Leadership + training courses organized by ICMIF (The International Cooperative and Mutual Insurance Federation) were held for the first time in Singapore in early November 2016, and AOA member organizations also joined from Japan, Philippines, Singapore and Sri Lanka.
Two courses were held: Advanced Management Course (AMC) and High Potential Course (HPC).
Of these, HPC is a new course that started in 2015, and AOA dispatched one person from the secretariat as an observer to HPC in Singapore for the purpose of knowing and experiencing the contents on the field.   HPC was held three times in 2016.  The 1st HPC was held in Minneapolis (USA) in May, and both the 2nd in Singapore and the 3rd in Copenhagen (Denmark) were held in November.
HPC participants gave the following comments:
"I have attended HPC because I wanted to learn from the various experiences of the other participants and build a foundation for the leadership.  And it was as expected"
"Discussing specific topics across organizational and national boundaries has served to nurture diverse concepts of things"
"A course that is suitable for persons with the potential to become a future leader"
"The instructor was competent, and the explanation was descriptive and polite"
AOA is planning to announce about AMC scholarship recruitment for 2017, as soon as next January.   We would like to report on AMC to that opportunity.
Then, I will report the outline of HPC below.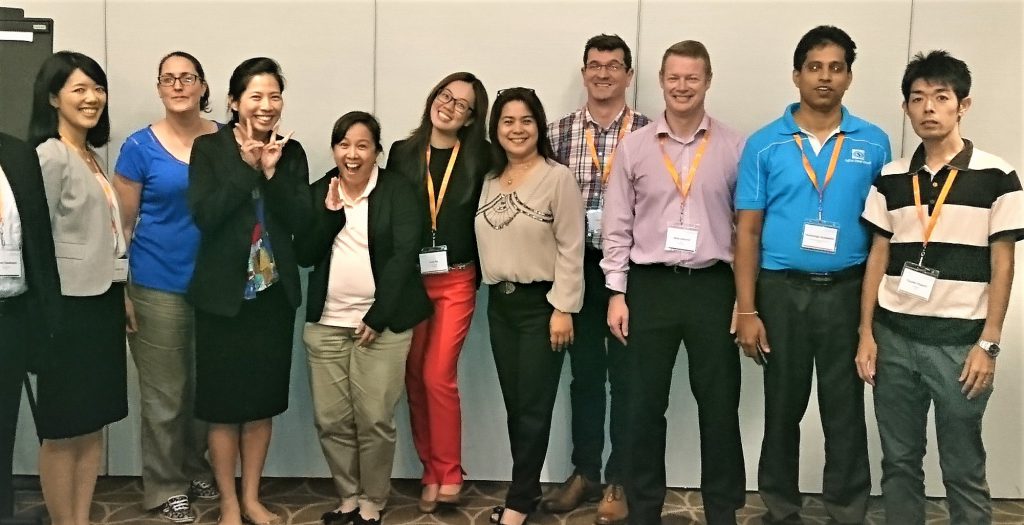 1. Date and time: November 7, 2016  1:00 p.m. – November 9, 2016   5:00 p.m.
2. Venue:             Rendezvous Hotel Singapore
3. Organizer:        ICMIF
4. Host:                NTUC Income (AOA Member)
5. Participants:    7 people
Zenrosai (Japan), Zenkyoren (Japan), Sanasa Insurance (Sri Lanka), ASKI MBA (Philippines), RIMANSI (Philippines), Cornish Mutual  (UK), Willis Re (Singapore) 
6. Instructors:     Steve Barry (Director, Oligos Consultancy)
                          Irina Fan (Senior Economist, Swiss Re, Hong Kong Branch)
                          Mike Ashurst (VP, Reinsurance & Professional Development, ICMIF)
7. Schedule/Contents
November 7:
In the afternoon, HPC paticipants visited the host organization (NTUC Income's head office and a branch)   An detailed report is here.
After the visit, a dinner was held jointly by AMC and HPC participants.
November 8: All day training
Following a presentation about the situation of mutual aid and insurance business by cooperatives and mutual organizations, discussions among participants and instructors on how to exert influence in the future as a leader in such organizations were conducted.
A dinner jointly by AMC and HPC participants was held and NTUC Income hosted it. 
November 9: All day training
Discussions were conducted among participants and instructors on how to tackle and change the issues of the organization as a leader, how to guide subordinates based on his or her characteristics (character, way of thinking, etc.), and how to smoothly demonstrate leadership.

8. Snapshots