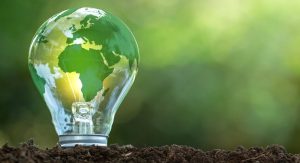 AOA has scheduled an AOA seminar to be held in Sydney, Australia on September 26-27, 2023 (with a partial start on the evening of the 25th). Prior to this, the following webinar will be held to introduce seminar participants to the expectations, program, and speakers in order to better ensure the success of the seminar.
At the same time, special presentations by experts on DX will be held prior to the seminar to address management issues raised by many of our members.
Those who have decided to attend or are considering attending the AOA seminar, as well as those who are interested in special presentations by experts, are cordially invited to attend.
To register for the webinar, please click here.  Register by June 27th
1.Date/Time
Thursday, July 6, 2023, 14:00-16:00(JST)
2.Main contents
Contents

Presenters

Opening remarks
Mr. Fumio Yanai

AOA Chair

Trends in member business strategies and expectations for AOA events (from preliminary survey results)
AOA secretary
Special Speech

"Future of data Analytics & AI in (Re)Insurnce"

※The title of the speech has been changed.

Mr.Yannick Even

Swiss Re Global Analytics Business Partner

Here's a recent interview he did

Introduction to the entire AOA Seminar Program and AOA Seminar Speakers
AOA secretary
Introduction of ICMIF Special Programs
Mr. Shaun Tarbuck

ICMIF , CEO

Introduction to Young Leaders Program(YLP)
Ms. Jackelyn Ballena

1CISP VP

Message from the Seminar Host
Mr. Rodney Scanlon

Capricorn Mutual , CEO
3.Platform
Online seminars (webinars) via Zoom
(Simultaneous interpretation will be held between English and Japanese.)
4.Others
If you have any questions, please contact to AOA Secretary Yasushi Yamasato or Hiroko Kowada (secretariat@icmifasiaoceania.coop) .