What is 5-5-5 Mutual Microinsurance Strategy?
In January 2015, ICMIF launched the 5-5-5 Mutual Microinsurance Strategy to help mutual microinsurance reach its full potential scale in a number of emerging markets and thereby having a positive impact on the lives of millions of low-income households.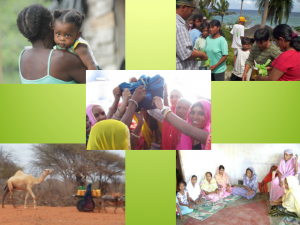 Over the course of five years, ICMIF plans to develop mutual microinsurance in five countries, reaching out to 5 million uninsured low-income households, which will equate to 25 million people in total.
The five countries (Colombia, India, Kenya, the Philippines, and Sri Lanka) were selected due to several factors including the fact that they are already doing prominent work in the field of mutual insurance, ICMIF member presence in that country and geographic reach.
ICMIF has established a focused and impact-based approach to achieve the above target:
Phase 1 – Country diagnostic: A "first of its kind" research project, which will study and establish the current landscape of the mutual market in each country and produce detailed case studies.
Phase 2 – Country strategy: This will be a detailed strategy, based upon the evidence and research from each country diagnostic, for the development of the mutual microinsurance market in each of the five countries.
Phase 3 – Country intervention programme: The last phase will put the country strategy in operation, providing on-the-ground support and technical assistance to help develop mutual microinsurance.
(Exerpts from ICMIF website)
How can your organization play its part?
Click image to display document.