AOA Seminar in Tokyo
The Asia and Oceania Association of the ICMIF (AOA) will hold a seminar in coming October. This is for officers and staff of member organizations of AOA.
1. Date
Tuesday, October 25, 2016,  9:15 a.m. – 5:30 p.m.
On October 26, AOA will hold a field trip to Tomioka City in Gunma Prefecture, about 100 km northwest of Tokyo, to observe advanced activities of a local agricultural cooperative, "Kanra-Tomioka Agricultural Cooperative" and a Consumers' Co-operative store in Japan's typical rural area.  This trip is for applicants only.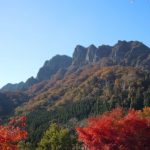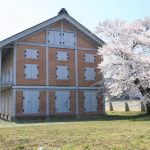 Images are provided by Tomioka City 
On October 27, delegates from abroad can join a half day bus tour around central part of Tokyo.

2. Venue
JA Kyosai Building Conference Hall (2-7-9, Hirakawa-cho, Chiyoda-ku, Tokyo, Japan)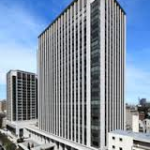 3. Theme
"Reaching Tomorrow's Customers Today"
The main topics of this seminar will be both the digitalization in the insurance industry and the younger generations, so-called Generation Y or Millennials, as our customers as well as our workforces.
4. Hosts
Three AOA members in Japan:
JCIF (Japan Co-op Insurance Consumers' Co-operative Federation)
Zenrosai (National Federation of Workers and Consumers Insurance Cooperatives)
Zenkyoren (National Kyosai Federation of Japan Agricultural Cooperatives)
5. Main Speakers        * Detailed Agenda, October 25-27,  Download 
Speaker

Title

Keynote Speech
Ms. Liz Green
Senior Vice-President, Membership Services, ICMIF
[Biography]

The Global Reputation Report 2016
Speech 1
Mr. Yuji Ohkita
Managing Director – Financial Services, Accenture Japan Ltd
[Biography]

Beyond Conventional "Insurance" Business

Evolution of Insurance Business via Digital
Innovation

Speech 2
Mr. Bill McKinney
Vice President, Strategy and Long Term Development, Management and People Solutions, Thrivent Financial (USA)
[Biography]
Attracting Young Generation and Utilizing the Digital Innovation
Speech 3
Mr. Ken Ng
CEO, NTUC Income (Singapore)
[Biography]

Organisation Change and Digital Innovation
Speech 4
Mr. Fumihide Nishizaka
General Manager, Direct Marketing Development, Ochi-Imabari Agricultural Cooperative
[Biography]

Sales Strategies with Consideration Given
to Coexistence with Local CommunitiesNokyo(agricultural cooperative)/ Nokyo(strengthening agriculture)/ Nokyo(teaching agriculture)
In addition, several AOA members will make a presentation.
Simultaneous Interpretation, English and Japanese, will be available.
6. Useful Links

Weather 
Weather (Tokyo)
Accommodation 
Toshi Center Hotel Tokyo
Le Port Kojimachi Hotel
Hotel New Otani
Map from Bus Station to Hotels (Toshi Center Hotel & Le Port Kojimachi Hotel)
Airport & Transportation
Airport Limousine Bus
Narita International Airport Official Website
Haneda Airport International Passenger Terminal
Guide
Basic Travel Guide (Climate, Transport, Communication, Money, and Customs/Manners)
Case of Trouble or Emergency
Official Tokyo Travel Guide "GO TOKYO"
digi-joho TOKYO
"Tokyo Handy Guide" (free app)  App Store or Google Play
Tokyo Metropolitan Government
japan-guide.com
JapanTravel.com