On the occasion of the meeting of the Board of Directors in Japan on May 30, 2017, AOA (the Asia and Oceania Association of ICMIF) has arranged visits to some Japanese member organizations.  Some of these visits responded to the requests of AOA directors.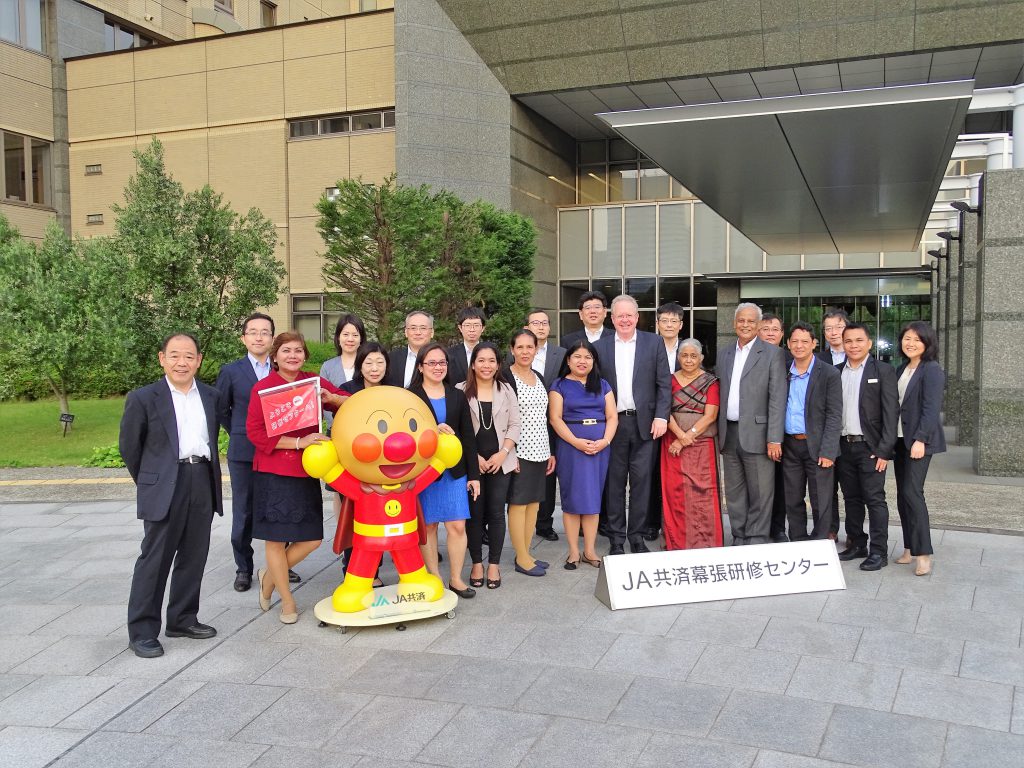 Even in a short period of time, seeing other organizations' business contents and initiatives directly in the field can give various stimulus and suggestions, together with a cross-cultural experience, to the participants of the visits.  At the same time, for the organizations being visited, it is also a great opportunity to feel confident and proud of their own business activities, because they often regard those activities as ordinary things.
This is very consistent with AOA's objectives of promoting exchanges and friendship between member organizations, providing opportunities to solve problems common to members, and promoting cooperative and mutual insurance movement in the region.  Therefore, we are glad that AOA was able to arrange such various visits this time, and at the same time, we hope that these visits will be helpful for each participant and member organization in the near future.
 Date and Time

Place

Contents

Visiting members (

Number of people)

Organizaions  accepting visits

May 29, 2017  afternoon

JA Shinshu Suwa (Nagano)

Look at food value chain from production of agricultural products to processing, shipment, and local sales

Sanasa (2)

JA Shinshu Suwa

May 30, 2017  afternoon

Makuhari Training Center (Chiba)

An overview of the training and accommodation facilities plus tours and explanations of damage assessment facilities for both the automobile insurance and house insurance, etc.

CARD MRI (7), FMG (1), Sanasa (2), Zenrosai(2), JCIA(1)

 Zenkyoren

May 31, 2017  afternoon

Beppu Rehabilitation Center (Oita)

An overview of the facilities plus tours and explanations of each facility that provides rehabilitation and training with a view to social reintegration for victims of traffic accidents and other disabled people

CARD MRI (7), FMG (1), Sanasa (2)

Zenkyoren

June 1, 2017  afternoon

JCIA (Tokyo)

An overview of JCIA plus explanations on the Alternative Dispute Resolution (ADR)

CARD MRI (7)

JCIA

June 2, 2017  morning

JCIF (Tokyo)

An overview of JCIF plus tours and explanations of insurance payment, etc.

CARD MRI (7) 

JCIF

June 2, 2017  afternoon

Zenrosai (Tokyo)

An overview of Zenrosai plus explanations on insurance payments in case of disasters, etc.

CARD MRI (7) 

Zenrosai