AMICE/ICMIF Mutual and Cooperative Insurance Communications Seminar
Targeting at the directors and staff in charge of public relations and marketing at the member organizations, "Mutual and Cooperative Insurance Communications Seminar", which was co-organized by ICMIF and AMICE, and hosted by IPB Insurance, an Irish member of ICMIF, was held in Dublin, the capital of the Republic of Ireland, from June 19 to July 21, 2017.
Approximately 60 people attended from not only Europe but also other regions, so it was a seminar rich in international colors. Countries of the attendees were Argentina, Belgium, Brazil, Finland, France, Ghana, Ireland, Italy, Japan, Poland, Slovenia, South Africa, Spain, the Netherlands, the UK, the United States, and Ukraine.
The seminar offered various experiences to the attendees, such as lectures by external experts, panel discussions including members, and case studies of ICMIF members. The main topic was on the strategies in the area of public relations and marketing which cooperative and mutual insurance organizations should take in the digital era, and all attendees shared the active discussions and the opinion exchange.
A case study by an AOA member in Japan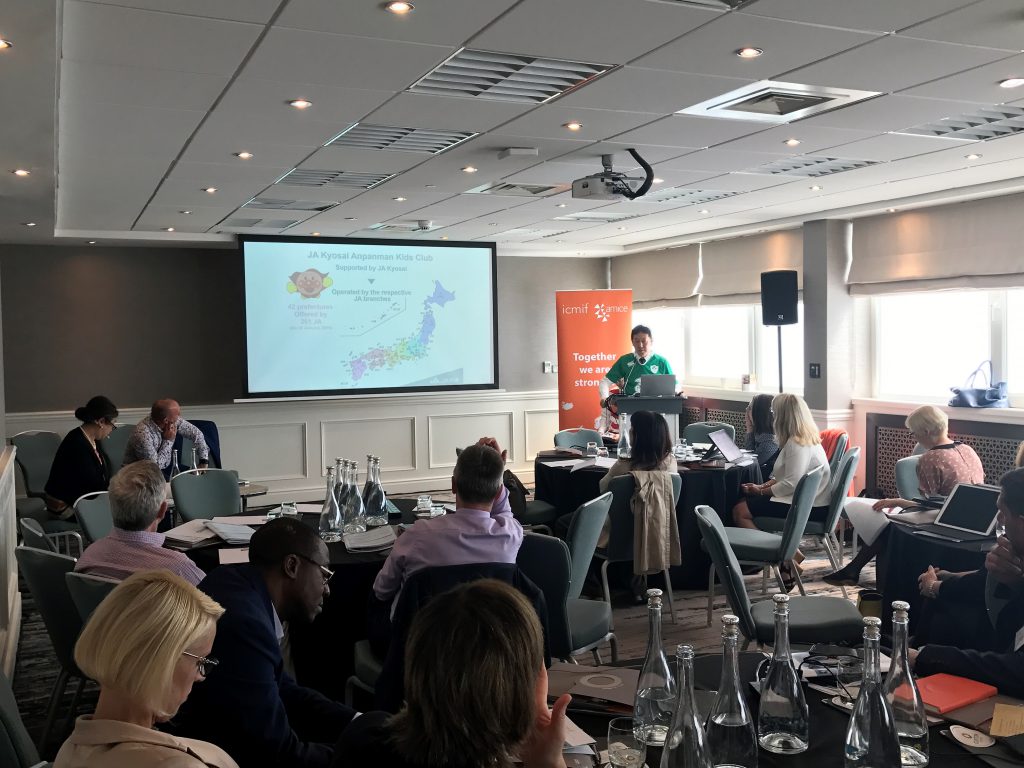 In the afternoon session on June 20, Zenkyoren, an AOA member in Japan, introduced its case study with the theme of "Forming Bonds with Future Generations through Characters" for about an hour.
※ The presentation material is downloadable by clicking the link above. (49.8 MB)
This case study presentation was realized because Zenkyoren had accepted ICMIF's request through AOA to introduce case studies of members in Japan where several cooperative organizations are developing public relations activities by utilizing characters to deepen ties with their members and policyholders.
As it is a very distinctive way of communication almost seen only in Japan, it was also featured in the 'Knowledge' section of ICMIF's Voice Magazine No. 87 that was published in April 2017.
How cute characters are helping Japanese cooperatives engage with their members  (a link to the article)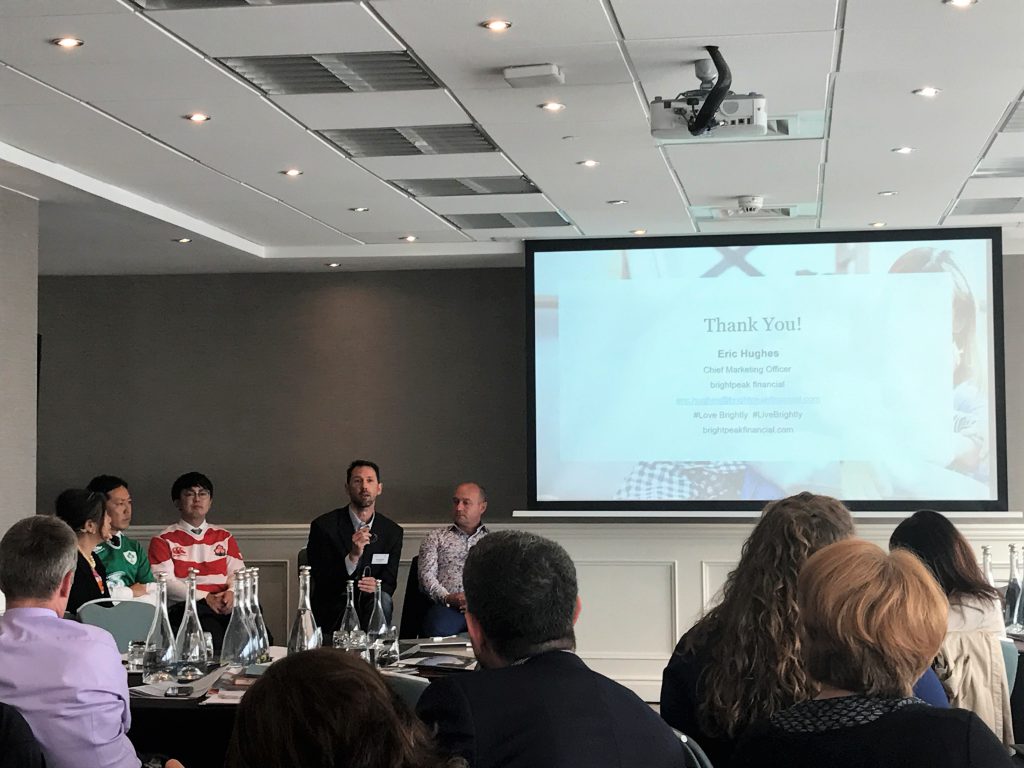 The main speaker was Mr. Koji Kawamura, Manager of Sales Department at Zenkyoren, who had introduced a case study at the AOA seminar, held in Tokyo last October. Mr. Yuhei Ito, Art Director at Hakuhodo Inc., also joined as a joint speaker. Hakuhodo Inc. is one of the major Japanese advertising and public relations companies and supports Zenkyoren's character strategy behind the scenes.
Mr. Kawamura explained about the reasons behind Zenkyoren's public relations activities utilizing characters. He said, "Our policyholder structure is aging and the number of the policyholders aged 20s to 60s has been declining" and "Our business contents are not fully and widely recognized by the society." Because of those reasons, "Zenkyoren introduced the strategy of utilizing the characters as one of the approaches to communicate with the next generation, so as to have young people become familiar with the organization and deepen their understanding of the business contents of Zenkyoren," Mr. Kawamura said.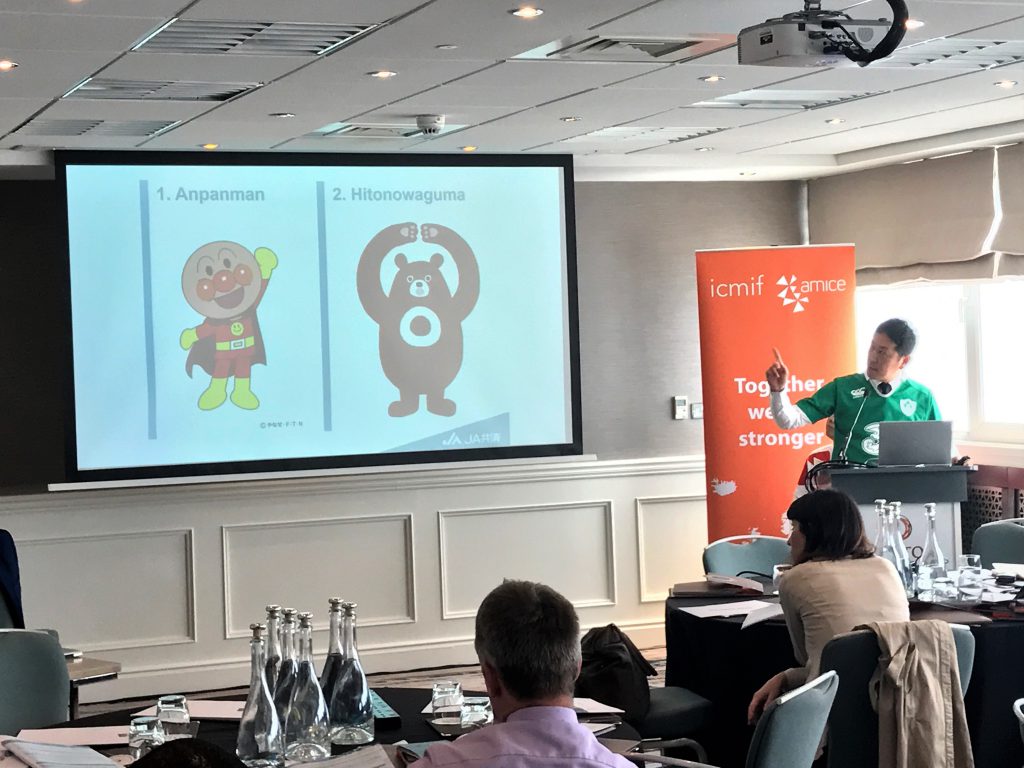 According to Mr. Kawamura, Zenkyoren utilizes Go! Anpanman, a nationally famous cartoon character, to interact with children in communities and promote children's traffic safety awareness. In addition, Mr. Kawamura introduced Hitonowaguma, Zenkyoren's original character that is utilized as a means to promote the contribution to local communities. They also spoke about their efforts to make fans of Zenkyoren in the area of SNS and web contents.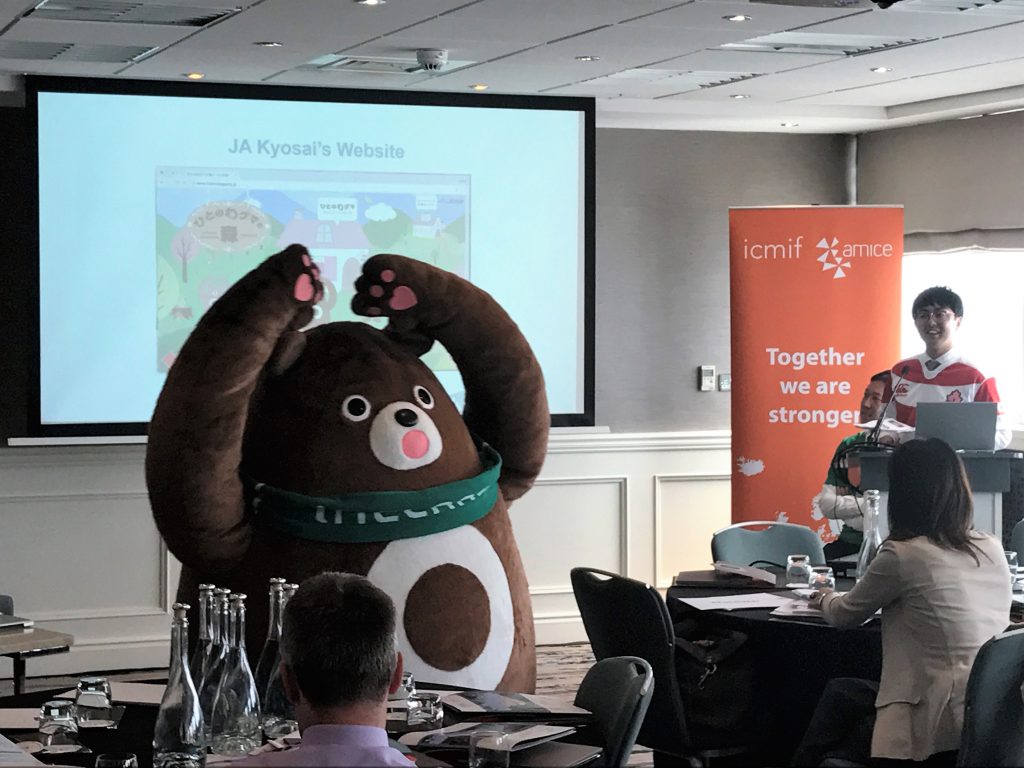 After having spoken about various initiatives, they distributed character novelty goods (ballpoint pens) to show participants the charm of the characters. Then the human size Hitonowaguma appeared in the venue suddenly, and surprised and excited the participants. Actually, the costume was brought from Japan by speakers.