The International Cooperative and Mutual Insurance Federation (ICMIF)'s 5-5-5 Mutual Microinsurance Strategy aims to expand the reach of mutual microinsurance in five countries (India, the Philippines, Kenya, Colombia and Sri Lanka) over the five years by reaching 5 million previously uninsured, low-income households, which equates to a total of 25 million lives. The Strategy will specifically assist with at least five of the United Nations 2030 Sustainable Development Goals (SDGs). Those are SDG 1 for 'no poverty', SDG 2 for 'zero hunger', SDG 3 for 'good health and well-being', SDG 5 for 'gender equality', and SDG 13 for 'climate action'.
Many ICMIF members and other organizations who resonate with this Strategy became a supporting partner. In the Asia-Oceania region, CARD MRI (the Philippines), the Insurance Institute of India (India), FMG (New Zealand), and four Japanese member organizations are among the supporting partners. Those four members are UCMAF, Zenrosai, Zenkyoren, and JCIF. This autumn, JCIF newly joined as a supporting partner.
JCIF

According to JCIF, "We decided to support the ICMIF 5-5-5 because we support the objectives to bring stability to livelihoods of uninsured low-income households and to help them to prepare for risks in their daily lives, and we would like to strengthen partnerships with other international organizations."
Zenrosai

Zenrosai explains about the background of its support to the Strategy, "The cooperative is positioned as one of the important stakeholders in order to achieve SDGs and supporting this project as a member of the cooperative will lead to meeting expectations from the society". In addition, Zenrosai believes that they can make international contributions that are difficult to do alone through the 5-5-5 Mutual Microinsurance Strategy.
Zenkyoren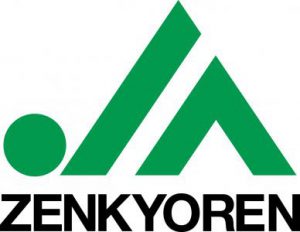 Zenkyoren, also one of supporting partners in Japan, visited the site of the 5-5-5 project in India in April 2018. "Having come here and actually seen the activities carried out here with our own eyes, we are now convinced that our support is effective", one of the delegates from Zenkyoren said in an interview with ICMIF.
UCMFA

UCMAF, an insurance organization based on mutual insurance policies covering about 722,000 CO-OP members from 210 university co-operatives across Japan, has been also supporting the 5-5-5 project since 2017.
It is expected that the circle of supporting members to the ICMIF 5-5-5 will be extended further in the future in the Asia-Oceania region.