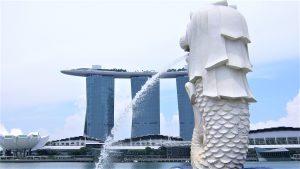 The Asia and Oceania Association of the ICMIF (AOA) will organize a study group visit to NTUC Income, a member organization in Singapore, based on its activity plans for 2019. This event is for directors, managers, and staff of AOA member organizations. The outline of the event is as follows:
1.Dates
Wednesday 31 July and Thursday 1 August 2019
2.Place
Singapore
3.Host & member to visit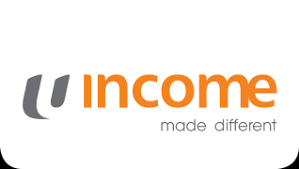 NTUC Income Insurance Co-operative Limited
NTUC Income ("Income") is a domestic life and general insurance company based in Singapore, established in 1970 by Singapore's National Trades Union Congress with an initial capital of US$0.9 million to provide affordable insurance for workers in Singapore. Income sets out to be a thriving social enterprise that offers financial security to the people of Singapore via a wide range of insurance offerings and at the same time, create and deliver long-term positive social impact in the community that they serve. Income is now the leading composite insurer serving over two million customers and with assets of over US$26.5 billion as at end 2017.
Income has gone through a series of organizational changes over the past 10 years.
Through a 1,500 day long "The Cultural Revolution" launched in 2007, Income created a culture of greater ownership, dynamism and taken a more professional approach to running the business. By end of 2009, NTUC Income began to see the results of the Cultural Revolution. Besides the unveiling of a new set of brand values, the company posted business results that were unprecedented in its over 40 years' history.
In the midst of the global financial crisis in 2011, the company recognized the need of a new customer-centric proposition and to address the adverse reputation of the insurance industry. "The Orange Revolution" was launched in October 2011, with the objective of changing the insurance industry by taking the lead in redefining how insurance is bought and sold in the best interest of a customer.
The local market is seeing disruption playing out in many areas and over recent years, disruptors grow much faster than incumbents can change. Disruption is exponential and incumbents can do everything right and "still lose" without an organic end-to-end transformation. With that as a backdrop, Income has developed a digital strategy to fend off possible disruptions through a series of digitisation efforts.
The purpose of this visit is to understand Income's journey of organizational change and some of the initiatives developed to support its strategy.
4.Contents of visit 
Presentation about "Organization Change and Digital Innovation" of NTUC Income
Visits to the following places:

One of the branches
Contact Center
Orange Force
Motor Service Center
Digital Transformation Office
5. Agenda

Day 1 – 31 July 2019
Time
Programme
Venue
09:30
Gather in the hotel lobby
Rendezvous Hotel
9 Bras Basah Road

09:30 – 10:00
Transfer to Income Centre
10:00 – 11:00
Organisation Change and Digital Innovation
Income Centre
75 Bras Basah Road
11:00 – 11:30
Branch Visit
11:30 – 12:00
Transfer to lunch venue
12:00 – 13:30
Lunch
To be confirmed
13:30 – 14:00
Transfer to Income @ Tampines Point
14:00 – 15:00
Visit to Contact Centre
Income @ Tampines Point
15:00 – 16:00
Visit to Orange Force
16:00 – 16:30
Transfer to Motor Service Centre
16:30 – 17:30
Visit to Motor Service Centre
81 Ubi Ave 4
17:30 – 18:00
Transfer to dinner venue
18:00 onwards
Dinner
To be confirmed
Day 2 – 1 August 2019
Time
Programme
Venue
10:00
Gather in the hotel lobby
Rendezvous Hotel
9 Bras Basah Road
10:00 – 10:30
Transfer to Digital Transformation Office
10:30 – 11:30
Visit to Digital Transformation Office
48 Peck Seah Street
11:30 – 12:00
Transfer to lunch venue
12:00 onwards
Lunch and Free & Easy
To be confirmed
* Please be advised that the agenda above is tentative and may be subject to changes.
6.Registration
Please submit the registration form that was sent by the AOA Secretariat separately.
7.Entry visa 
If a participant is required an entry visa to Singapore, please let us know in the registration form that you need a visa support letter.
8.Inquiries
If you have inquiries, please feel free to contact the AOA Secretariat (secretariat@icmifasiaoceania.coop).